D.C. Secondary Transition Institute 2021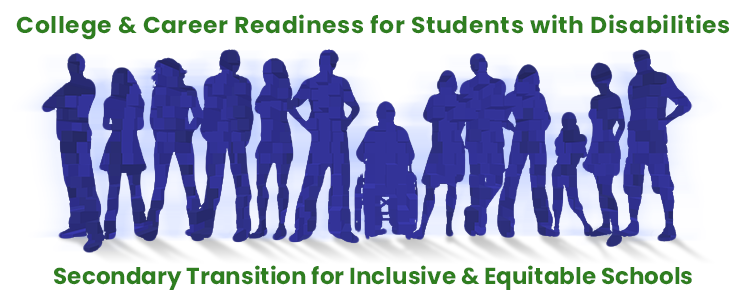 May 11-14, 2021   | 10:00 a.m. – 3:00 p.m.
SchoolTalk and the D.C. Office of the State Superintendent of Education's Division of Elementary, Secondary, and Specialized Education will host a D.C. Secondary Transition Institute for local education agencies. Participants will increase their knowledge about secondary transition for students with disabilities and be given the opportunity to gather resources and meet with individuals from across the District who are working diligently on improving post-school outcomes for students with disabilities.
This year's Institute will be virtual and centered on College & Career Readiness for Students with Disabilities: Secondary Transition for Inclusive & Equitable Schools.
---
7 Reasons Why D.C. Educators Should Participate
Local focus, local resources!
This event is just for secondary transition and education professionals working in D.C. communities and includes a 24-hour virtual exhibit hall.
Prepare for the future!
Start early to get ready the 2021-22 school year.
Go beyond basic compliance!
Gather resources to enhance secondary transition planning.
Not an ordinary virtual meeting!
Use our virtual meeting service to access an entire online meeting eco-system.
Tools and resources!
Access the newest secondary transition tools, resources, and research.
Build your professional network!
Connect with your peers from RSA counselors to special educators to community partners via in-app networking opportunities.
Synchronous and asynchronous learning!
Participate in live sessions or dig into recorded content up to six months post-event.
---
---
Sponsored by the D.C. Office of the State Superintendent of Education