SYEP JumpStart
DC's SYEP JumpStart is a supported employment program designed to provide youth with disabilities with the individualized supports they need in order to successfully complete and learn from their Summer Youth Employment Program (SYEP) worksite placements.
The SYEP JumpStart program is offered to eligible DC youth through a partnership between DC's Department of Employment Services (DOES) and Rehabilitation Services Administration (RSA), with support from the Office of the State Superintendent of Education (OSSE) and local public (DCPS) and charter schools. RSA contracts with SchoolTalk to develop and implement SYEP JumpStart programming.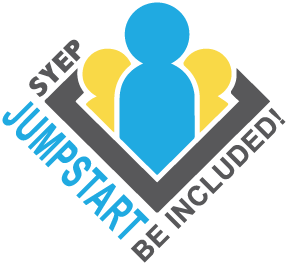 About SYEP JumpStart
The SYEP JumpStart program serves DC YOUTH who:
Have an IEP or 504 Plan;
Are in high school;
Will return to high school the fall after SYEP JumpStart;
Will benefit from individualized employment supports; and
Are interested in an inclusive summer employment experience.
All SYEP JumpStart YOUTH will:
Participate in a weeklong Pre-Employment Boot Camp prior to starting their SYEP worksite placements;
Receive ongoing, individualized support from RSA's Transition Counselors and SchoolTalk's staff;
Have opportunities to engage in youth leadership activities through SchoolTalk's Youth Leadership Network; and
Participate in a three-day Close Out at the end of SYEP to reflect on, learn from, and celebrate their inclusive SYEP employment experiences.
Some SYEP JumpStart YOUTH will also receive the following services, as needed:
Job Readiness Training: One-to-one, on the job support from a trained job coach to help the youth learn to perform job tasks based on employer specifications.
Transportation Services: Door-to-door transportation and/or travel training.
SYEP JumpStart provides the following supports for EMPLOYERS:
Daily support from a SchoolTalk SYEP JumpStart Support Specialist, as needed;
Youth/family communication support, as needed;
Technical assistance from a SchoolTalk SYEP JumpStart Internship Specialist, as needed; and
Disability awareness training for staff, as requested.
SYEP JumpStart provides the following supports for FAMILIES:
Individualized support from a SchoolTalk SYEP JumpStart Family Engagement Specialist; and
Workshops on topics/issues related to youth employment, youth with disabilities, and secondary transition.
Publications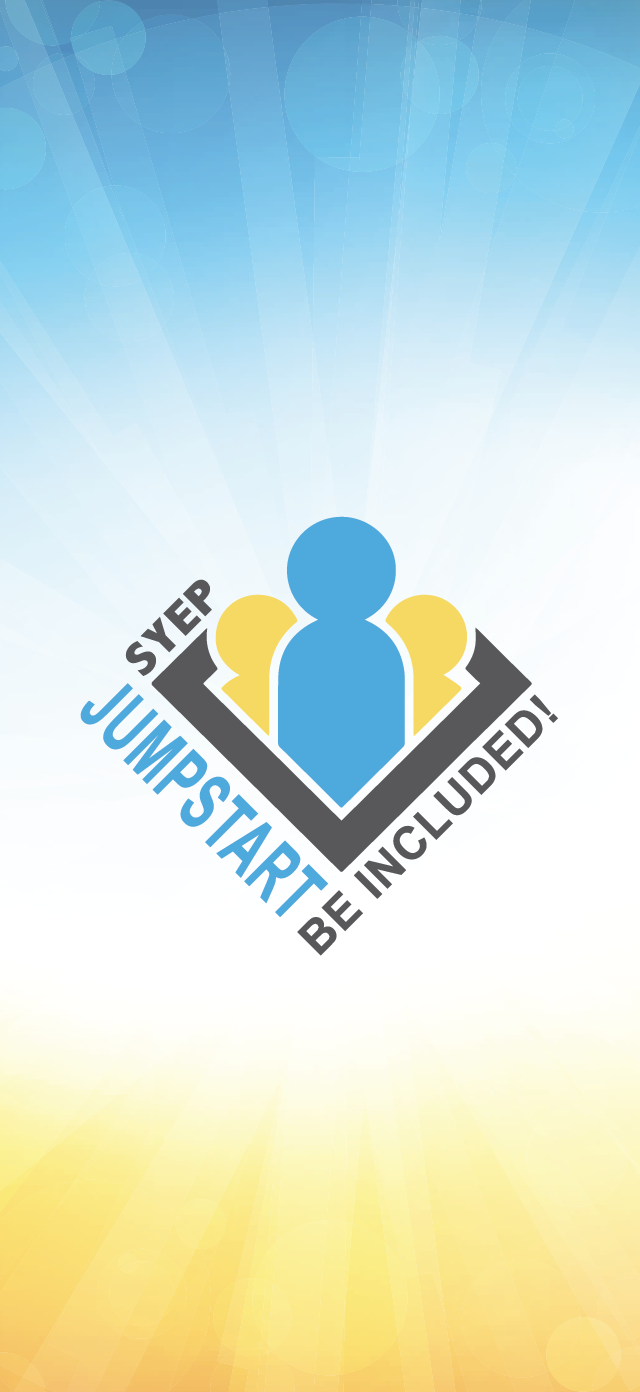 Download the SYEP JumpStart Brochure